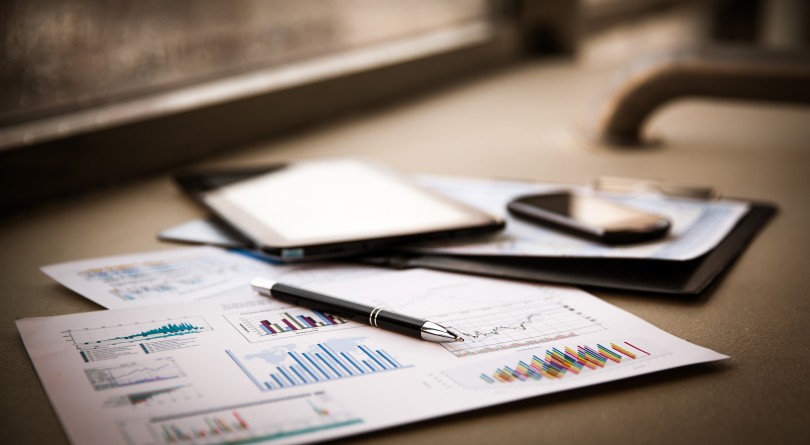 (Shutterstock)
These days, there are so many blogs out there for investors to follow that it's difficult to sift through the noise and find valuable advice. I've put together a list of seven American investment blogs that I enjoy following and you might too. If you're a DIY investor—or just interested in learning more about economics and investing—I suggest you give them a try. Here they are in no particular order
The Big Picture
By Barry Ritholtz. Ritholtz is the co-founder and chief investment officer of Ritholtz Wealth Management LLC. Several blogs a week, charts, videos and market commentary keep this blog newsy and interesting. He also has a nice feature every Tuesday morning called "10 Tuesday AM Reads," meant for commuters looking for some interesting news and finance stories at the start of the week to get going. You can also sign up for daily reads in your inbox if you find the stories fun and provocative.
A wealth of common sense
By Ben Carlson. A blog that focuses on wealth management, investments, financial markets and investor psychology. Carlson, a portfolio manager, notes that Albert Einstein once said, "If you can't explain it to a six-year-old, you don't understand it yourself." Carlson aims to simply explain difficult investing and finance concepts in a way that DIY investors can understand. Plus, it's huge fun to read through every week. Whether it's: "Why doesn't the stock market care about the news?", "When Hitler took cocaine", or "Could index funds become too popular?" Carlson always keeps it interesting.
Crossing Wall Street
By Eddy Elfenbein. Portfolio manager Elfenbein edits this blog whose annual Buy List of 25 stocks has beaten the S&P500 by 50% in the last twelve years. The interesting part is that the list is locked and sealed every year and he doesn't make any changes to the stock holdings. He holds for the complete 12 months and you can follow along and note his investment performance. His philosophy? Buy and hold shares of outstanding companies. He also has a Frequently Asked Questions tab on his site and likes for followers to email him their questions—something you can take him up on if you have a pressing investment question.
The Irrelevant Investor
By Michael Batnick. Batnick is the director of research at Ritholtz Wealth Management and is great at identifying unique angles on historical data and market movements. One of my favourite series on his blog is, "Today in Market History," which highlights an interesting factoid or chart from history that Batnick takes and makes relevant to today's markets. Blatnick's recent post on the "The longest bull market of all time? And does it really matter when a bull market begins?" is an informative read. His shorter pieces on various stocks and IPOs are also witty and quirky reads.
Cliff's Perspective
By Cliff Asness. He works for AQR Capital Management, a quantitative investment manager in Greenwich, Conn. and while he doesn't post often, when he does, investors read it. Perhaps his most noteworthy blog post is related to the so-called factor investing wars which is a debate among investing eggheads, who try and determine which factors drive the stock market. Cliff's blog posts can be a dense read, but if you want to be a better investor you should add them to your weekly "must read" list.
Flirting with Models
By Corey Hoffstein. Corey Hoffstein is the CIO of Newfound Research, a Boston-based quantitative asset-management firm. He's written numerous research papers focused on asset allocation and portfolio optimization. If you want an alternative perspective, Hoffstein's blog is the place to get it.
Value Walk
By Jacob Wolinsky, founder, and CEO of Valuewalk.com. This site started in 2010 as a simple value investing blog but has grown into a popular site delivering breaking news, analysis and relevant content from other blogs. Expect multiple posts a day, as well as useful resources like a list of books recommended by Warren Buffett, Charlie Munger, and other investing sages.
MORE FROM AN INVESTMENT EXPERT:
Which fixed-income ETFs are best for RRSPs?
What to do with a $2.4 million retirement portfolio
ETF or index mutual fund—which is best for an RESP?
Should you sell mutual funds with DSC charges?
What does the * mean?
If a link has an asterisk (*) at the end of it, that means it's an affiliate link and can sometimes result in a payment to MoneySense which helps our website stay free to our users. It's important to note that our editorial content will never be impacted by these links. We try our best to look at all available products in the market and where a product ranks in our article or whether or not it's included in the first place is never driven by compensation. For more details read ourMoneySense Monetization policy.
Stocks
Bad behaviour or bad math?
A popular research study on investor behaviour comes under attack. Plus a look at the latest Safer Canadian Dogs
Wade D. Pfau, the professor of retirement income at The American College, recently fired a broadside at DALBAR's annual research study on the "Quantitative Analysis of Investor Behavior". The professor claims the study is deeply flawed.
SKIP AHEAD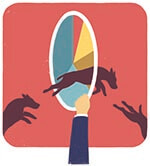 Safer Canadian Dogs
That's a problem because the research is regularly highlighted by advisors and the media. Pfau says that, "The study is meant to educate investors about how the returns they earn generally lag behind the returns for market indices widely reported in the media. The study analyzes the sources of poor investor performance, finding that the bad timing behaviour of buying high and selling low is the main culprit, along with fund expenses, the need for cash and a lack of cash to invest."
This first appeared in our investing newsletter. Sign up now! »
You may be familiar with the flavour of the findings. For instance, DALBAR found that the average equity fund investor gained an average of 4.7% annually over the 20 years through to the end of 2015. The S&P 500, on the other hand, gained an average of 8.3% annually over the same period. The difference between the two is quite dramatic and is commonly interpreted to be the result of bad timing by investors.
Problem is, according to Pfau, "Investors may behave badly. But the DALBAR study does not demonstrate this empirically. Its calculations are wrong and the financial services profession should stop using it as a way to market the value of financial advice." He lays out the details in a starkly-titled paper called "A Warning to the Advisory Profession: DALBAR's Math is Wrong".
A core issue revolves around the calculations of, and difference between, time-weighted and money-weighted returns. I've written about the two return calculations in recent months. See:
Do you understand your personalized rate of return?
The brain-bending world of money-weighted returns
One problem with the recent introduction of money-weighted returns on Canadian brokerage statements is the temptation to compare them to the time-weighted returns of market indexes or other investments. Comparing money-weighted returns to time-weighted returns is fraught with danger and can lead to highly erroneous interpretations.
But Pfau contends that DALBAR didn't calculate the average returns of equity fund investors correctly and that theses results were then compared to the index's time-weighted returns.
You should be aware that DALBAR disputes the professor's analysis and the firm's response is included at the end of Pfau's article. Read both and decide for yourself on the merits of their arguments.
Safer Canadian Dogs
Investors following the Dogs of the Dow strategy want to buy the 10 highest yielding stocks in the Dow Jones Industrial Average (DJIA), hold them for a year, and then move into the new list of top yielders.
The Dogs of the TSX works the same way but swaps the DJIA for the S&P/TSX 60, which contains 60 of the largest stocks in Canada.
Not a dog person? Check out Norm Rothery's new Climbing CATS (Cheap and Thrifty Stocks) » 
My safer variant of the Dogs of the TSX tracks the 10 stocks in the index with the highest dividend yields provided they also pass a series of safety tests, such as having positive earnings. The idea is to weed out companies that might cut their dividends in the near term. Just be warned, it's a task that's easier said than done.
Here's the updated Safer Dogs of the TSX, representing the top yielders as of March 28. The list is a good starting point for those who want to put some money to work this week. Just keep in mind, the idea is to hold the stocks for at least a year after purchase – barring some calamity.
| Name | Price | P/B | P/E | Earnings Yield | Dividend Yield |
| --- | --- | --- | --- | --- | --- |
| BCE (BCE) | $59.00 | 3.8 | 17.72 | 5.64% | 4.86% |
| TELUS (T) | $43.15 | 3.22 | 20.85 | 4.80% | 4.45% |
| CIBC (CM) | $116.31 | 1.97 | 9.87 | 10.13% | 4.37% |
| Shaw (SJR.B) | $27.51 | 2.47 | 12.23 | 8.18% | 4.31% |
| Power (POW) | $31.35 | 1.13 | 13.41 | 7.46% | 4.27% |
| National Bank (NA) | $55.98 | 1.9 | 14.07 | 7.11% | 4.00% |
| Bank of Nova Scotia (BNS) | $78.36 | 1.79 | 13.17 | 7.59% | 3.88% |
| TD Bank (TD) | $65.13 | 1.8 | 13.48 | 7.42% | 3.68% |
| Agrium (AGU) | $127.11 | 2.11 | 22.91 | 4.36% | 3.68% |
| Fortis (FTS) | $44.07 | 1.36 | 23.3 | 4.29% | 3.63% |
Source: Bloomberg, March 28, 2017
Notes
Price: Closing price per share
P/B: Price to Book Value Ratio
P/E: Price to Earnings Ratio
Earnings Yield: Earnings divided by Price, expressed as a percentage
Dividend Yield: Expected-Annual-Dividend divided by Price, expressed as a percentage
As always, do your due diligence before buying any stock, including those featured here. Make sure its situation hasn't changed in some important way, read the latest press releases and regulatory filings and take special care with stocks that trade infrequently. Remember, stocks can be risky. So, be careful out there.